Charter managment
Have you ever dreamed of your own sailboat? A catamaran or a motor yacht? We believe you've had. However, you have probably at the same moment forgotten everything about it as you got scared of excessive financial burdens and maintenance problems. The solution? We have it!
We will help you make your dreams come true! To become the owner of the selected yacht, which you will use for your own needs, and, with our charter management program, rent it for the rest of the time.
In this way, with the charter income, you will be able to cover the costs of registration, insurance, mooring, regular services and maintenance of the vessel, and in the end, you will be able to earn additional income.
By handing over your yacht to a charter management, you will optimize your investment and at the same time enjoy the selected moments without any worries, as the preparation of the yacht throughout the season, all maintenance and also its marketing will be our concern. This way, the vessel will be regularly put into service, maintained at all times and at a safe berth.
You can also join the charter management program if you already have a vessel (only applies to newer ones).
The advantages of our management program are:
favourable terms for buying your yacht
favourable financing terms through affiliated leasing companies
excellent booking results, more than 20 weeks per season for an individual yacht
insurance against loss of charter income
high maintenance standards
transparent financial statements for each individual yacht
the best value when selling your yacht, regardless of its age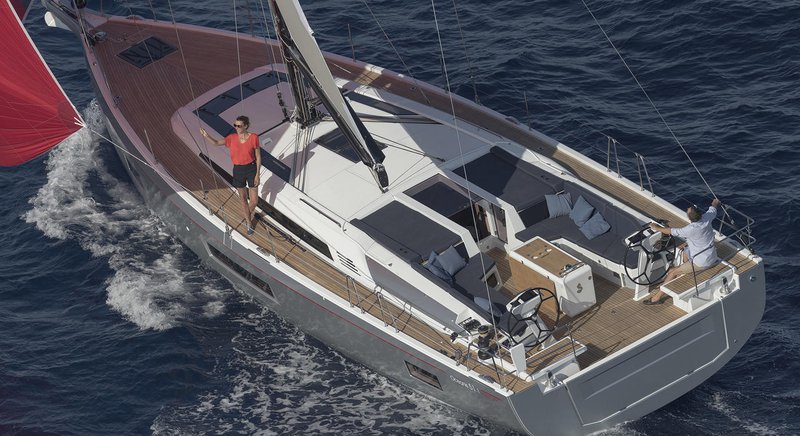 When can I use my yacht?
Within our charter management, you can also partially use your yacht for yourself, but be aware that more you use it, less income you can expect. We recommend up to a maximum of three weeks per season to adequately cover all estimated costs related to the yacht (financing, maintenance, mooring ... etc.). Of course, you can also use your yacht when it is not reserved for charter.
Buying a yacht
Consultancy with regard to the selection of the model
The final decision when choosing a yacht is yours, no matter which model or number of cabins you choose. However, to make your purchase more affordable, we will, based on our experience, recommend the most profitable models.
In addition, with a detailed cost and revenue calculation, we will present the cost-effectiveness of certain yacht models to help you find the most suitable which will meet your needs and expectations.
Purchase financing
The purchase of a yacht can be financed in various ways: by saving, credit loan or financial leasing. In practice, the latter is the most appropriate and most common way to buy a vessel.
Of course, you can buy a yacht yourself. However, if you wish, we can in cooperation with partner leasing companies known for their experience in financing vessels, take care of providing the most appropriate method of financing.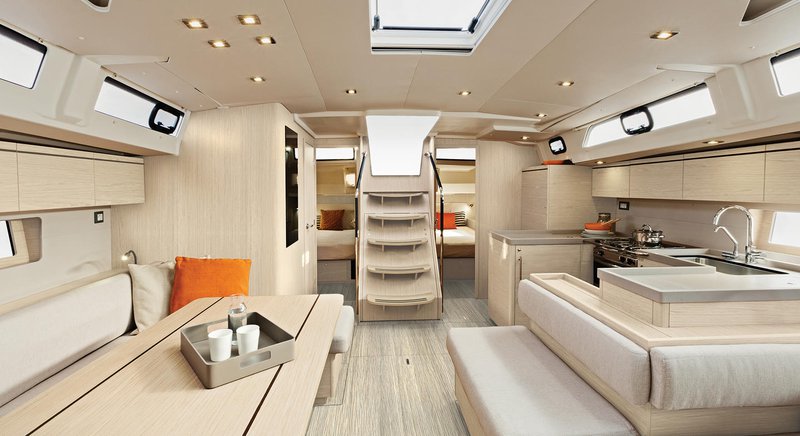 Renting a yacht
Marketing
We want to achieve the greatest financial effects by chartering out your yacht, so we carry out marketing activities continuously. We are connected to a network of charter agencies from all over Europe, which means that we are looking for clients throughout the EU market and also globally.
Customers can book directly from Eol Yachting or through a number of charter agencies. You can monitor the occupancy or availability of your vessel online.
Booking
With the conclusion of charter contract (i.e. booking), the organization of chartering the yacht is for us just the first step. We will arrange all necessary documentation, prepare the yacht (including all maintenance and service work and special services on request) and carry out the entire 'Check in / Check out' procedure with the customer / charterer.
Regular maintenence
Properly maintained yacht is the only way to a satisfied customer and at the same time the key to a successful business process. That is why our professionally trained staff constantly monitors the condition of the yachts and their equipment.
With regular services and technical inspections, we work preventively to avoid major breakdowns and ensure a safe and quality holiday for charter guests. With constant monitoring and maintenance, we ensure a long service life of your yacht and equipment and a higher rental price. As a result, there is also a higher market value when you decide to sell it. The shipowner has constant insight into the vessel's maintenance processes and the costs incurred.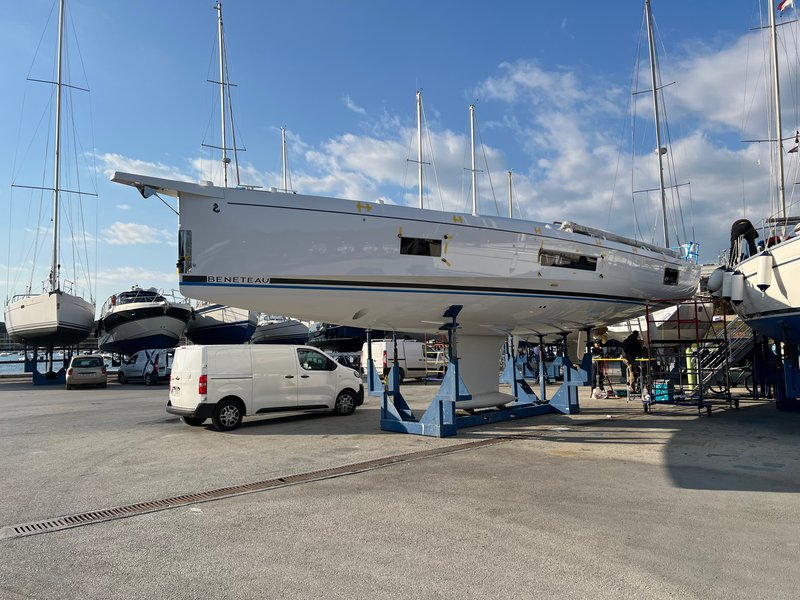 Possible damages and malfunctions
All yachts in our charter fleet are covered by a full comprehensive insurance policy. The costs of repairing the damage are partly covered by the charter party responsible for the damage, while the rest is covered by the insurance policy. Easier repairs are performed by our own team of mechanics, and larger ones by appropriate external specialists, depending on the nature of the necessary repairs.
Transparency of costs and revenues
We provide you with complete control over the financial operations of the rental of your yacht, a guaranteed overview of revenues and costs, and an insight into the service book, throughout the season. You will be notified in a timely manner of any major and costly interventions regarding the maintenance of the yacht and equipment, as we will not start them without your consent.
Preservation of vessel value
Praviloma je plovilo po petih letih charter uporabe še vedno v zelo dobrem in popolnoma funkcionalnem stanju. Rezultat oddajanja v najem je seveda določena mera obrabe, a z rednim vzdrževanjem in popravili ostajajo plovila iz naše flote še vedno v boljšem stanju kot mnoga zasebna plovila.
As a rule, the yacht is still in very good and fully functional condition after five years of charter use. The result of renting is, of course, a certain amount of wear, but with regular maintenance and repairs, the yachts from our fleet still remain in better condition than many private ones.
Why choose EY?
Because we will choose the optimal yacht for you, in accordance with your wishes and expectations. Already in the purchase phase, we will allow you to buy at the best price.
We also know how to market and we know how to make a favourable result. We will make sure that your yacht is constantly rented, top maintained and with the best revenue / cost ratio.
We are professionals, experts in our field, we complement each other perfectly. We have the knowledge, the experience, the passion, and finally, the 'people factor' that makes the dot on the 'i'.
Contact us! We will be happy to arrange a meeting where we can fully address your wishes and expectations.